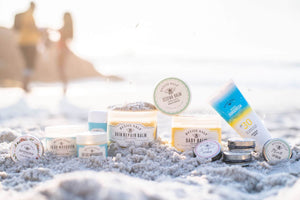 Naturally care for your skin
A 100% natural product formulated for face and body - the Bytjie Salf product range is free of chemicals and can be used confidently to help support and protect sensitive and eczema-prone skin. Special skincare for you and your family.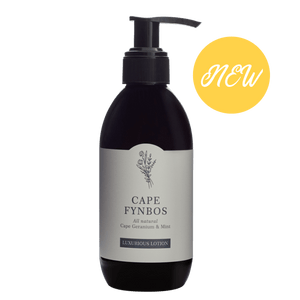 Fynbos Hand & Body Lotion
Indulge in the luxurious feel of this lotion made with Mint and Rose Geranium. Its all-natural ingredients nourish and moisturise your skin, leaving it soft and supple.
The refreshing scent of mint and rose geranium will awaken your senses and leave you feeling pampered. Try them today and experience the difference of all-natural skincare.
INDULGE ME
Fynbos Hand & Body Wash
This all natural sulphate-free hand and body wash is made with local fynbos essential oils that will leave you feeling refreshed and invigorated.
Free from harsh chemicals, it is gentle on your skin and the environment.
LET ME FEEL THE GENTLENESS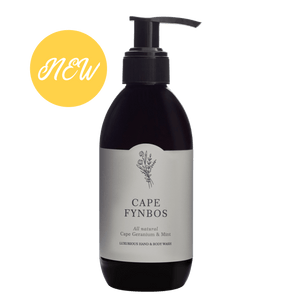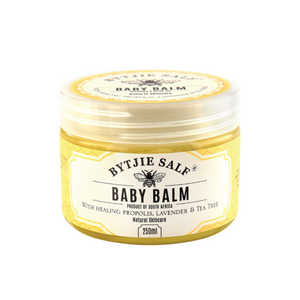 Baby Balm
The perfect barrier after every nappy change.

Our Baby Balm assists in the relief of nappy rash, minor bites & itches, cradle cap, cracked nipples, and mommy's wrinkles, or simply as a moisturising body butter after bath time.
Safe to use on a newborn's delicate skin.
Send Me A Baby Balm
Gift Sets
Why make the hard decisions when those decisions are already packed
Lip Balms
If you didn't know, your lips are 100 times more sensitive than your fingertips.

Would be logical to get the best possible protection, which we just coincidentally have.
Handmade Soaps
Our soaps have the "advertisement where someone washes their hands and smells amazing flavours" element. Amazing ingredients & there's one available for all skin types.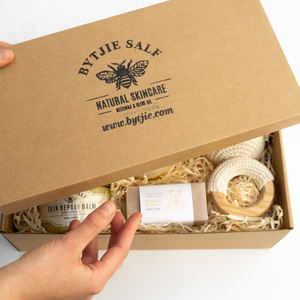 We Do Gift Wrapping
Simply add this to your basket and let us wrap your gift in our stunning box with eco-friendly package shavings.
Wrap My Order
Contact us
If you need to know anything, have questions, recommendations etc.